The problem with geniuses is, they're all a tad bit insane. It's probably just nature's way of balancing things out a bit.
This clearly applies to Liverpool's own Luis Suarez what with the ear-chomping thing in Holland and to an extent, the unashamed celebrating in South Africa.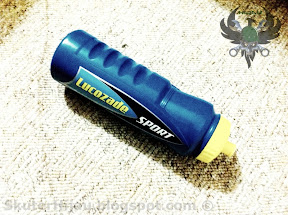 The thing is, it's not a carefully hidden secret so, the little Lucozade-kicking tantrum that happened on Saturday shouldn't come as a surprise to all especially Damien Comolli and Kenny Dalglish.
The King indicated that he had the issue well under control during his post-match "happy days" comment on Suarez so here's hoping that all this is just what it comes across as - an emotional response from an extremely committed player who wants to give his all to the team.
Who won't even think of heading off to sunnier climes in the south come January...
- Posted using BlogPress from my iPhone